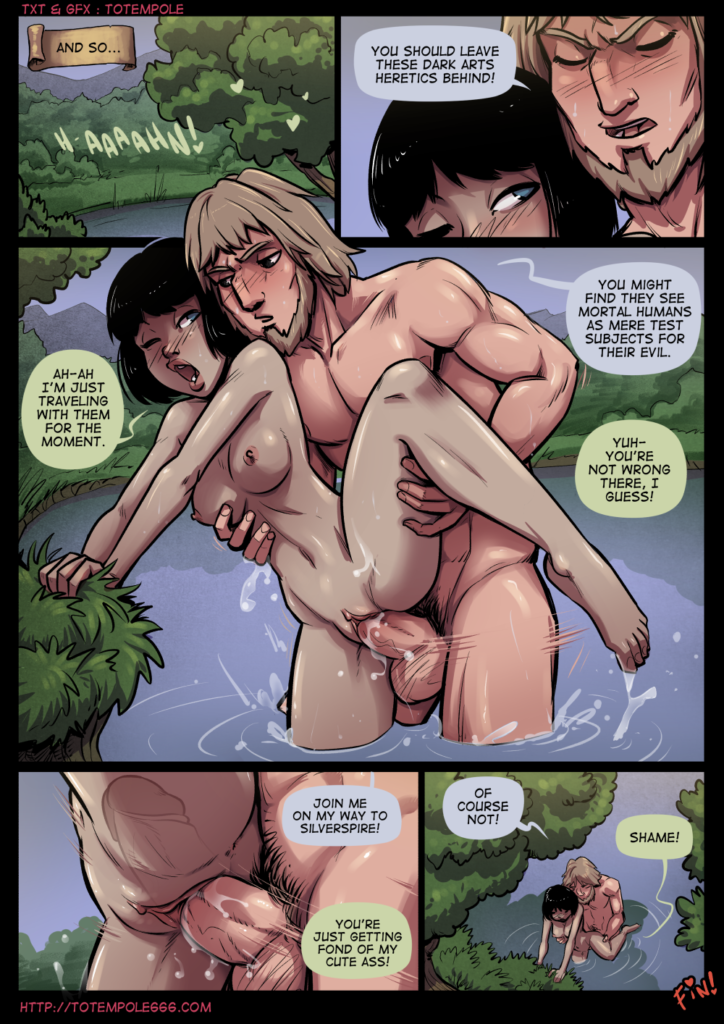 This is the end of the chapter! Thank you for reading! I sincerely hope you enjoyed, your support and interest mean the world to me.
There will be an update-long break between chapters, which means next chapter will start in a week's time! It's gona be a big and sexy one.
Hope you're all staying healthy!
---
The comic updates twice a week (Tuesdays and Fridays) -thanks to the support of its readers – on Patreon.
I stream on Picarto every Tuesday!
I'm active on HentaiFoundry, Twitter and Instagram.