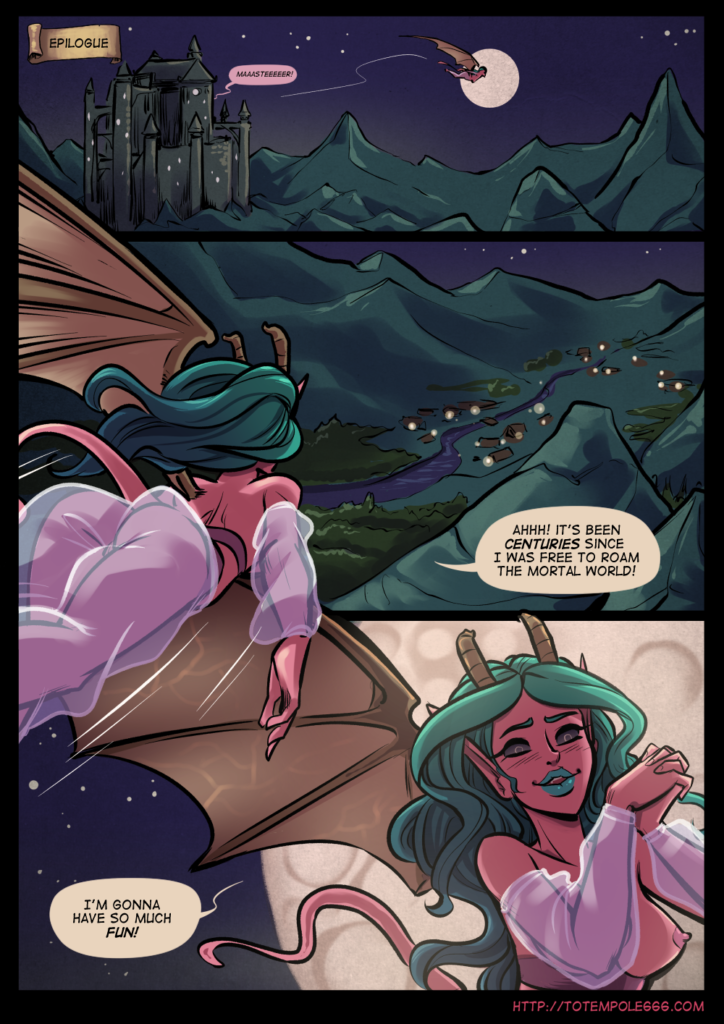 And that's it! Chapter 25 done. Thank you very much for reading!
The comic is free here on the site, but you're always welcome to join us on
Patreon and help support it
!  There's always a bunch of extra stuff uploaded every week, plus downloadable packs of ebooks for higher tiers!
Vilga has finally gone full circle and returned to the master she lost before chapter 1. What will their reunion be like? Find out soon! 😀
Next update will be my usual mid-chapter break and then we blast off with ch26!
---
The comic updates twice a week (Tuesdays and Fridays) -thanks to the support of its readers – on Patreon, which is always one page ahead of the free online comic.
I'm active on HentaiFoundry, Twitter and Instagram.
I stream on Picarto most Tuesdays!