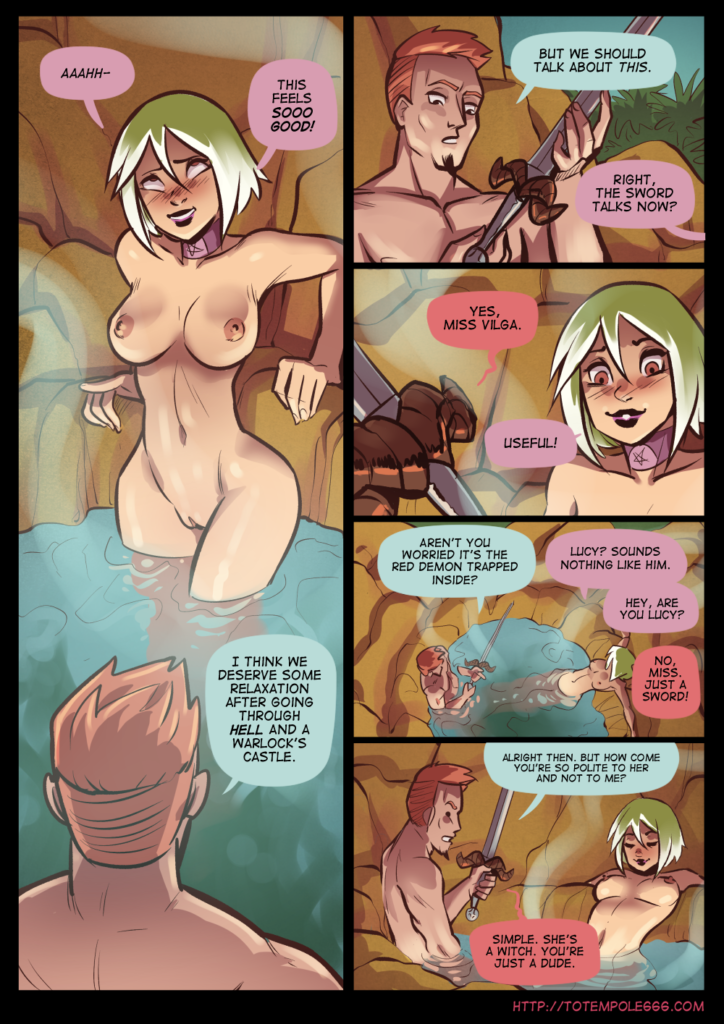 Epilogue 2!
Vilga has been to an orgy in hell, had sex with a two-dicked demon, battled a devil alongside Tuck, rode with a Succubus to invade someone's dream, had some pleasurable bum loving upon escaping hell, then took part in a crazy endurance test with Grimskull.
The girl needs some nice rest and relaxation, don't you think?
Let's give Tuck and Vilga some time to soak in the hot spring and take a long nap.
Next chapter/comic starts in a week! And it's gonna be set in a different world for a change! I hope you guys like it and Cummoner will return after Ad Asstra wraps up.
---
The comic updates twice a week (Tuesdays and Fridays) -thanks to the support of its readers – on Patreon, which is always one page ahead of the free online comic.
I'm active on HentaiFoundry, Twitter and Instagram.
I stream on Picarto most Tuesdays!