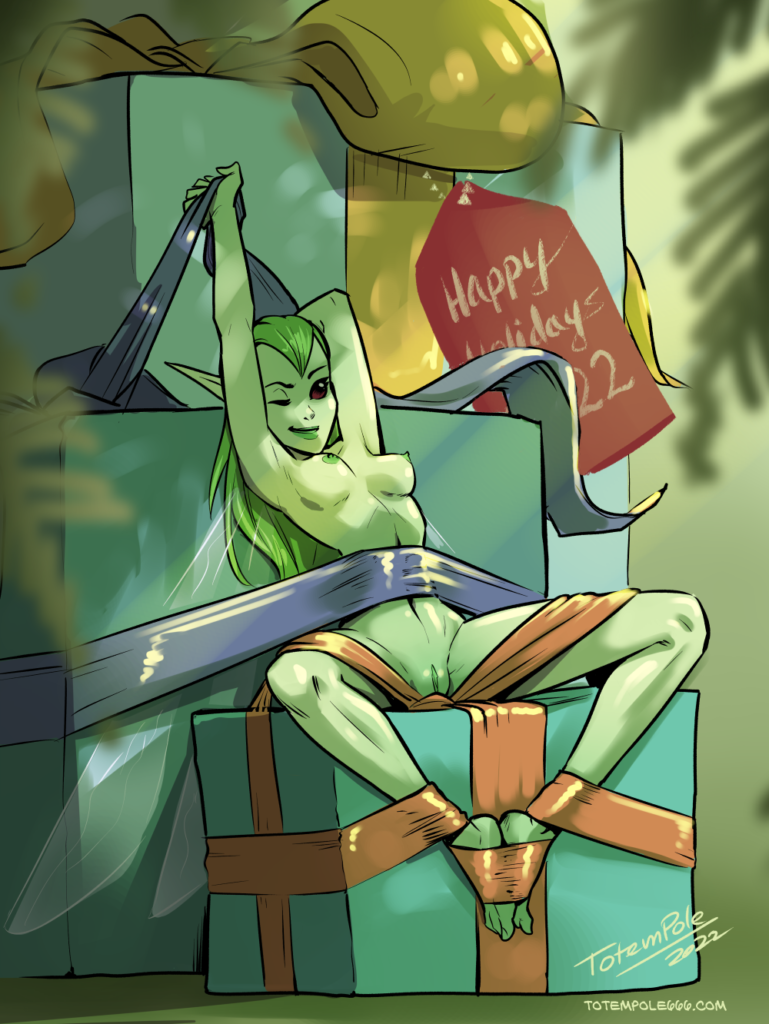 Hey everyone! Thank you for another amazing year. I'm thrilled to have been able to entertain you with my comics and hopefully provide some much needed release and distraction from world's craziness! This upcoming January I will wrap up The Cummoner chapter 26 and I will take you on a journey into the stars, for a single-chapter sexy sci-fi adventure. After that we will be returning to witches, wizards and demons. I hope you all stay safe, happy and horny this coming year,
P.s. I'm taking a one-update holiday break on Tuesday, so please consider this card a sort of christmas-filler!
---
The comic updates twice a week (Tuesdays and Fridays) -thanks to the support of its readers – on Patreon, which is always one page ahead of the free online comic.
I'm active on HentaiFoundry, Twitter and Instagram.
I stream on Picarto most Tuesdays!